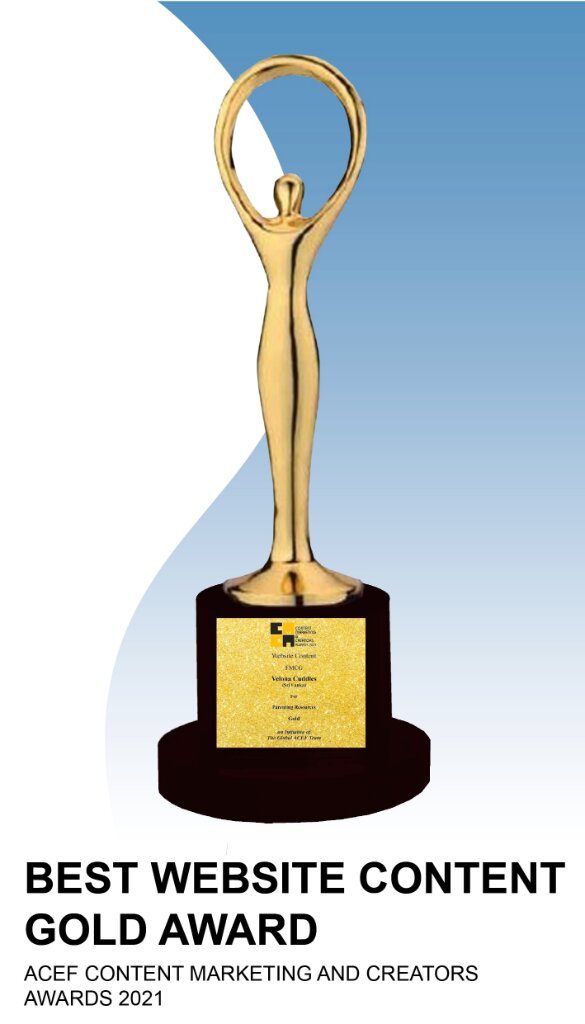 Velona Cuddles, the most sought-after and trusted brand in the hygiene and clothing segment in Sri Lanka, won the Gold Award for the best website content in the FMCG sector at the ACEF Content Marketing and Creators Awards 2021.
Winning the Gold Award on an international awards platform like ACEF, which features the world's leading brands and companies, is testament to the quality of content and the hard work the Velona team has done to serve its loyal customers. The iconic baby diaper brand received this prestigious award because of its extremely useful resources for parents such as Safe Foods Lookup, Pregnancy Date Calculator and Pregnancy Calendar, which are available on the official website www.velonacuddles.com.
Velona uses its website in innovative ways to engage parents and pregnant mothers while providing adequate support to facilitate their parenting journey with advice and guidance. The Safe Foods Look up is a comprehensive search tool containing a large database of food information to help pregnant mothers determine whether a particular food is safe to consume during pregnancy. In addition, it provides detailed descriptions of food types and their nutritional value, etc. The search function allows pregnant mothers to search for any food and if a certain food type does not appear in the list, it can be subjected to a health check from the site itself. This area is managed by experts maintained from the health and wellness sector that continuously update search content based on user feedback.
While Safe Foods Look up is a very versatile tool for pregnant mothers, the Pregnancy Date Calculator is another tool that helps them calculate the estimated date of birth and the expected date of birth in a user-friendly interface. The pregnancy calendar is another important tool that enables parents to stay informed of the current condition of their baby throughout pregnancy as soon as they submit the requested data.
The innovatively designed Velona Cuddles website and tools are accessed by thousands of Sri Lankans, who have welcomed the brand's support, especially for pregnant mothers and parents of young children.
Dr. Gehan De Soysa, Chairman – Threadworks (Pvt) Ltd. shared his thoughts on winning the award: "We are truly honored to have won this prestigious award as we compete directly against the world's leading brands. This award, which we received for quality content, has proven that Sri Lankan brands have the potential to shine on the international stage. As a strongly customer-centric brand, Velona is well positioned to develop meaningful solutions based on our modest ongoing efforts to focus on customer satisfaction and wellbeing at all levels. "
Not only is Velona known for its engaging website content, but it has grown to become the most popular baby diaper brand in Sri Lanka, with an unwavering passion for keeping babies comfortable and safe. Velona offers a wide range of baby hygiene products that have been specially developed for the tropical climate of Sri Lanka with additional breathability. All Velona products are free of harsh chemicals, for which the brand received Australian Toxic Free Certification in 2020.
Velona's wide range of baby products includes wet wipes, Looney Tunes, Overnyts, Little Swimmers, Ezy Pants, Cuddles Bamboo Water Wipes, Cuddles Australian Bamboo Winders, Pro Guard diapers, Classic diapers and much more, designed for newborns, babies and toddlers. Made from non-toxic materials, Velona Cuddles offers the safest and most affordable diapers that keep their promise to live happy and healthy lives.

Post views:
2